KHALED ELSAMMAN AHMED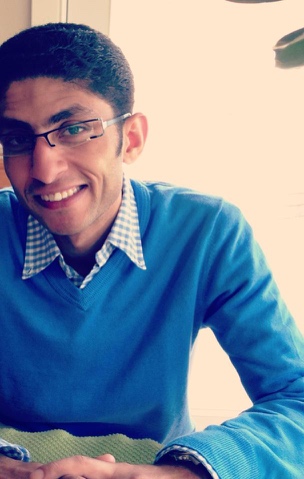 I am a heritage professional and scholar who believes that heritage can make people's life better. I was born in Cairo, Egypt, and now I am based in Gothenburg, Sweden where I am conducting research on heritage and wellbeing as part of the Critical Heritage Europe (CHEurope).
I have a bachelor's degree in heritage interpretation from Ain Shams University of Cairo. During my undergrad studies, I used to volunteer to provide tours at the Egyptian Museum in Cairo for its visitors. After graduation, I worked as an independent tour guide while expanding the volunteer work to include heritage sites as well as museums. In 2014, I moved to the UK to obtain a master's degree in international cultural heritage management from Durham University. Beside studying, I had various extracurricular activities. I taught about ancient Egypt in Church of England aided primary schools in Durham county. Living in Durham city showed me how heritage, represented in Durham Cathedral, can be a contributing factor in making everyday life better for individuals and the community. I moved back to Egypt right after I finished my master's studies, where I resumed volunteering to organise tours to museums and heritage sites, but with a more focused approach on the relationship between heritage and individuals. I also worked as a staff writer in a heritage publication that focuses on Egyptian heritage.
Heritage and wellbeing
As one of the fellow researchers in the CHEurope project, my PhD research focuses on "heritage and wellbeing". I will be looking into how heritage, culture and art are used in the medical field, and how different parties perceive various concepts related to heritage and wellbeing. I will collaborating with the Centre for Critical Heritage Studies' Heritage and Wellbeing research cluster, and later on will be conducting empirical research at one of Gothenburg's local medical institutions. The outcome of my research will be valuable on both theoretical and practical levels. It shall examine concepts about art, heritage health and wellbeing, look into how they interrelated, and look for possibilities for improvement and innovation.
Contact: k.elsamman@lir.gu.se