WILLIAM ILLSLEY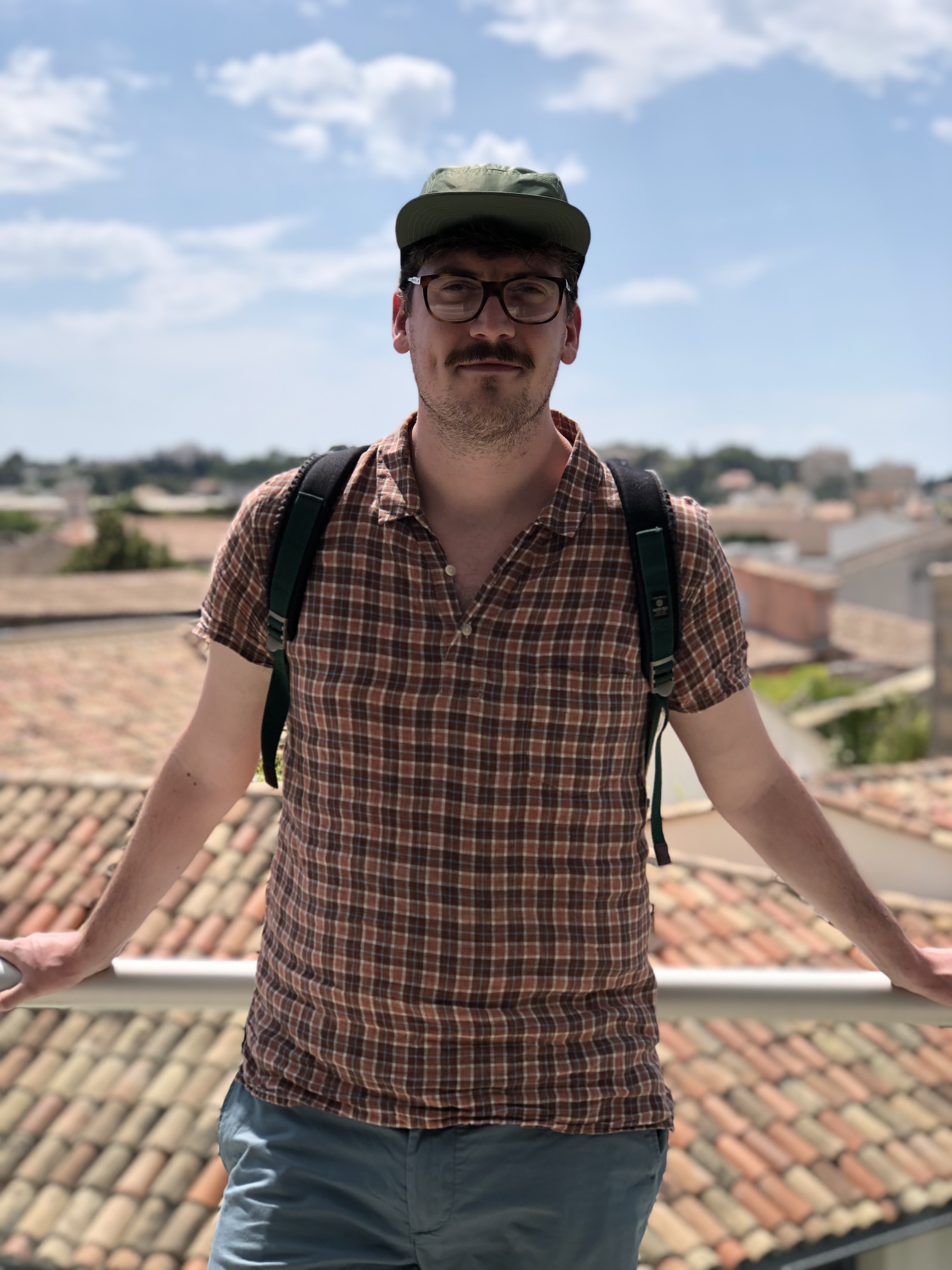 I am originally from the seaside town of Blackpool in the UK and I will be spending the next 4 years studying in at the University of Gothenburg as part of the CHEurope Project. I am interested in the historic environment, critical heritage and the digital applications in archival studies. I also have a keen interest in European literature, music and running. I am very much looking forward to the endeavours ahead and the prospect of working with my fellow ESR's and the rest of the project team!
I have previously studied as an archaeologist, with a keen interest in the prehistory of Northern Europe and the Balkan Peninsula; specifically focusing on metallurgical development and social expressions. I undertook my undergraduate degree at the University of Sheffield, graduating in 2012, and I presented the findings of my undergraduate dissertation at the Theoretical Archaeology Group USA conference in Buffalo, NY in May 2012. This lead into a Master's degree at Durham University in 2014. Following this I worked for a period in commercial archaeology, both as field archaeologist and as project development researcher for a popular field school based in Cluj-Napoca, Romania. In my most recent employment, I worked as a Historic Environment Officer for Hampshire County Council in the UK, where my interests in the development of historic and cultural archives developed. It was here that I began to identity the issues surrounding the lack of publically accessible narratives and the fragmented nature of the archives themselves, providing the inspiration for this research proposal.
I will be participating in the CHEurope project in the ESR 9 position and in this role my research will be focusing on the discipline of Digital Heritage and the interaction and emotive response to archival material in the creation of individual and collective identities in the city of Gothenburg, Sweden. Of particular interest is the promotion of historic and cultural narratives that are often disguised due to the inventoried nature of an archive, in order to better engage with the public in whose name the archives are kept and paid for through taxes. It is hoped that, as well as studying the impact of digital heritage exhibitions such as the GPS400 project (a celebration the 400 years of Gothenburg's city charter), I can experiment and produce a prototyped method of digitisation and dissemination through nuanced digital techniques such as augmented reality or the gamification of historical scholarship.
Contact: william.illsley@lir.gu.se