NERMIN ELSHERIF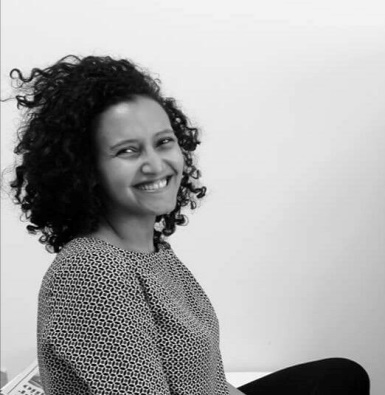 Nermin is a critical geographer, designer, and an urban researcher from Egypt. She studied architecture and urban design in the Faculty of Fine Arts in Cairo. She worked simultaneously between academia and the heritage practice since 2012. She taught at the school of architecture in both the Arab Academy for Science and Technology and the German University in Cairo for a total of five years. In the meantime, she worked with urban development and heritage management firms on UNESCO funded projects.
In 2015, and while working on the adaptive reuse plan for the southern part of the citadel she delved into the archive of maps of Cairo where she developed a passion for the cartographic representations of the cities. Doing the field research of this project made her realize the huge difference between how the residents of the neighborhoods around the citadel represented themselves and how they were represented by the state. She started her own research project on the "Other Maps of Egypt" that implemented through academia and alternative learning initiatives. She conducted two workshops in Port Said and Alexandria as a part of the History Workshops of Egypt, and designed a pre-master's course on the other maps of Cairo in the German University. She later published her master's thesis titled: "A critical Reading of the Maps of Cairo from 1798 to the early 20th century. The making of the map and the Modern State of Egypt". In 2016, Nermin was awarded the GERSS DAAD five months grant to complete her project in the HTW-Berlin on crowd-mapping as a tool for creating counter maps.
For her PhD as a part of the CHEurope project, Nermin investigates the other representations of heritage over Social Media. She argues that the internet has created a space for other representations to emerge. In fact, she argues that what we share and post through the daily use of social media created a new regime of heritage. She is trying to
understand how social media offered the space to create a museum of self for every user. Through contrasting the museum – as an institution that inhabits a physical building – to the representational activities done by social media users over a virtual cyber medium. In her research, Nermin investigates how the politics of collecting, archiving, and curating differ from the museum to social media.
Contact: n.e.m.elsherif@uva.nl