MARCIA LIKA HATTORI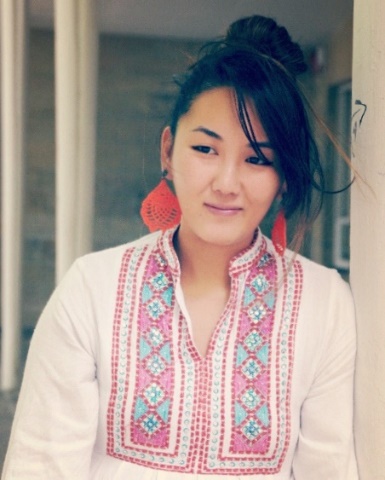 Brazilian archaeologist, japanese descendent that lived almost my entire life in an industrial zone at the periphery of São Paulo city, the center of political and social manifestations in early 80´s. Because of that, I tried to start a job in one of the metallurgical industries but I was not accepted to study in one of the technical schools and had to find another career. Since I was very interested in contemporary history of Latin America I started my BA in History in 2004 at University of São Paulo – USP and finished in 2009. I moved to São Paulo to continue my studies and in 2015 I completed my Master in Archaeology at University of São Paulo – USP.  Since 2017 I´m doing specialization in Forensic Anthropology applied to Human Rights and now I´m based in Santiago de Compostela, Spain, at Institute of Heritage Sciences (Incipit) part of Spanish National Research Council (CSIC) as a PhD Candidate at Basque Country University with a Marie Curie Fellowship. My complementary training involved different courses related to Cultural Heritage in Conflict Areas, museums, oral history and different courses related to Forensic Anthropology. My main investigation areas in Conflict Archaeology, Forensic Anthropology, Ethnography and Heritage.
I worked for more than seven years in different Preventive Archaeology companies doing fieldwork, laboratory analysis, participatory inventories of cultural heritage and especially working in conflict areas, most of them related to environmental licensing in Brazil. I was part of the group responsible for the development of Heritage Education programs, maintaining direct and constant contact with several communities in different contexts in Brazil, which contributed a lot to her practical knowledge in the area, the difficulties of implementing the projects, the dialogue between the theoretical lines of certain disciplines and the reality of the field, the relationship of communities, archaeologists and others involved. From this experience, I developed my master's degree in archaeology in conflict areas, thinking about the relation of communities, historic cemeteries, conflicts and the use of cultural heritage as a way of community resistance. In parallel, I developed with other researchers, a community-based museum in São Paulo state with indigenous groups, immigrant associations and other communities based on the participation of groups in the conception, communication and planning of the museum. Since 2013, I have been worked as a forensic archaeologist in the searches of disappeared people of the Brazilian military dictatorship in different cases.
The research project "Appropriating traumatic heritage: Creating alternative practices and new horizons for preventive archaeology through public engagement and social change." intends to reflect on the processes of transform in cultural heritage, appropriation and use of burial sites related to grave violations of human rights. Also will seek to understand and think about the development of this Archaeology of the Traumatic Past that is being carried out in Brazil and also in Spain, mainly outside the academy, which implies challenges and opportunities to professional and academic archaeologists presented by new social demands regarding the heritage and memory of traumatic pasts. It is important to understand, in addition to a comparative analysis Brazil and Spain, how places of burial or places of clandestine detention change from landscapes of terror to significant places and a struggle for preservation is carried out by the principal victims who would have a traumatic memory. How does that change? And the conflicts with other communities? The empirical data-set of this project will then collect examples of activity especially in Brazil and Spain carried on under rather different legal, political and administrative contexts.
Contact: marcia.hattori@incipit.csic.es