MONIEK DRIESSE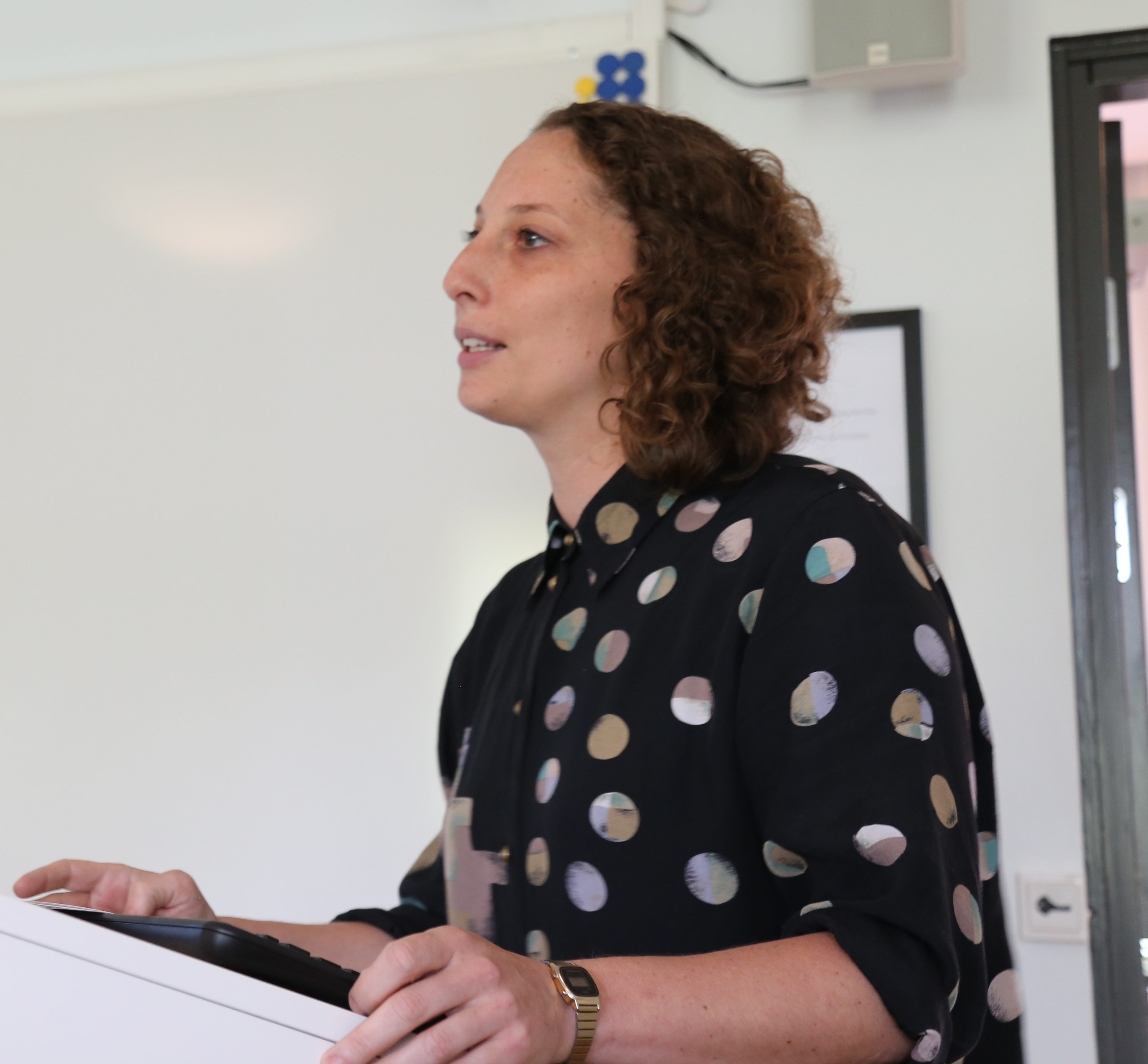 Moniek Driesse is a design researcher, who was born in a tiny village in the Netherlands, but has been wandering through the megalopolis Mexico City for quite some years, before moving to Sweden to start her PhD at the University of Gothenburg. Her design research arises from a reaction to the social, cultural and political conditions of (urban) contexts. The last ten years she has been working on diverse projects focused on public space in vulnerable urban areas (mostly in the Netherlands and Latin America) and the development of tools for dialogue and knowledge exchange. Therefore she collaborated with fellow professionals, foundations, cultural institutions, universities, and, most of all, inhabitants. Her design research embraces the subjective nature of human experience in order to understand it in its context and to promote socio-cultural change through her work on the agency of imaginaries.
After obtaining her undergrad degree in visual communication she started off by collaborating in the making of various art pieces that interact with public space. Thereafter, she worked on a publication series of Subjective Atlasses This series of publications allow the inhabitants themselves to create 'maps' of a country or region from a personal perspective. As such this publication can be seen as a form of contemporary cultural memory. From these experiences onwards she focused on applying transdisciplinary research methods. Her approach seeks to activate the imaginaries of citizens and record their relation to public space in order to generate urban transitions. For example, in 2017 she was working on ATLAN – a project that investigated the complexity of the human right to water and social fragmentation in Mexico City. She wondered around the notion of Water as a source of life and common heritage and how it might be able to teach us how to live together and encourage us all to live lighter on our planet. The project does not seek direct answers but visualises socio-cultural imaginaries that often go unnoticed in everyday life habits. The process will be published in a book in 2018.
Since September 2017 she started to set up her PhD research project at the Department of Conservation at the University of Gothenburg. In her research project she wants to reflect theoretically on the transdisciplinary methods she applied in previous work and develop this towards the role of "the curatorial" in participatory heritage practices in urban contexts, in order to re-link decision making processes, the research that is supposed to guide it and the people that ultimately have to live the reality it influences. A collaboration with the City Museum of Gothenburg will be set up to elaborate on how the museum as a key stakeholder in the city can improve its function as an idea-mediator and innovative knowledge hub beyond the physical institutional space. Subjective mapping will be employed as a constitutive tool in the complexity of the network of actors involved in urban transition processes. This approach allows Moniek to address the agency of public space and to account for a dynamic notion of cultural heritage in times of change; that is to say, to investigate the layered relations (in time and scale) between architecture, landscape, history, cultural identity and social inclusion.
Contact: moniek.driesse@conservation.gu.se