OLA SIGURDSON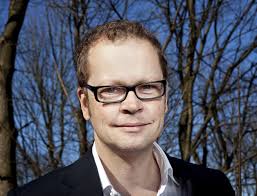 Ola Sigurdson is professor of systematic theology at the University of Gothenburg. Sigurdson's dissertation is from Lund University (1996) and he has since held positions at Stockholm School of Theology and the Swedish Collegium of Advanced Studies in Uppsala, before moving to Gothenburg.
He is the author of more than twenty books in Swedish and English, most recently Heavenly Bodies, Incarnation, the Gaze, and Embodiment in Christian Theology (Eerdmans, 2016) and Žižek, Augustinus och zombier: Essä om subjektivitet och hopp (Eskaton, 2016).
Specializing in the intersection between theology and continental philosophy, as well as theology and modern art, theology and politics and medical humanities. Currently he is working on a multi-volume work on humour, subjectivity and transcendence. For six years, he was director of the multidisciplinary Centre for Culture and Health at the University of Gothenburg.
He has been research fellow at Cambridge University and Centre for Theological Inquiry, Princeton, and regularly visits Oxford, Rome and Stellenbosch as a guest researcher.